in last few years Financial guru's and big banks cant stop talking about green/Renewal energy sectors
and their stocks.
Their model predicated how conventional energy stocks and commodities will suffer and world will move to Wind/Solar or hydro for energy and how new generation investors will favor clean energy. Billions of dollars invested into stocks, ETFs , mutual funds . It was the highest inflow of cash pour into it.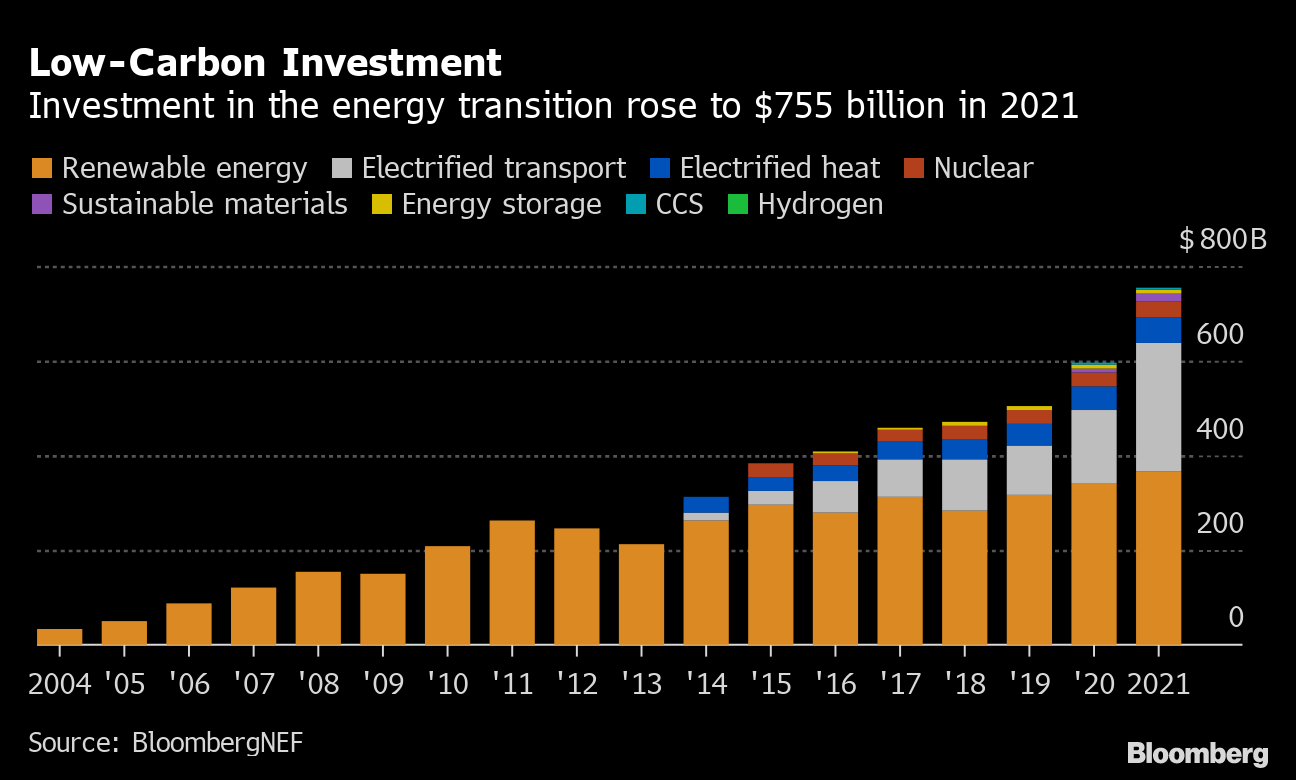 Fast forward to today , Here is the performance of some of the Global ETFs on renewal energy
| | | |
| --- | --- | --- |
| Name | 1 year performance | Code |
| Global X Renewable Energy Producers ETF | -9.87% | RNRG |
| Global X Wind Energy ETF | -17.64% | WNDY |
| Invesco Solar ETF | -21.61% | TAN |

At the same time Oil and gas rallied and energy stocks are moving towards all time high .
So what happened ? Simple , All the models from So called financial guru's failed to see a simple fact 'Transition cost variables'.
it is one thing moving a street to renewal energy and one thing to move an entire country to renewal energy.
SO what are these transition cost variables ?
For example, in the 3rd quarter of 2021, weak winds were a significant contributor to Europe's power crunch. Europe's largest wind producers (Britain, Germany and France) Produced only 14.3% of installed capacity during this period, compared with an average of 20.2% to 26.5% in previous years. No one had planned for this kind of 3 months of shortfall.
In 2021, China experienced dry, windless weather so that both its generation from wind and hydro were low. The country found it needed to use rolling blackouts to deal with the situation. This led to traffic lights failing and many families needing to eat candle-lit dinners
So what is the solution ? Store of energy , but Storing such a huge supply of energy needs expensive hardware and infrastructure which cant be build without massive investment ( remember $800 Billion of 2020 investment is still not enough to do this )
And When Storing is not possible countries always moves to Fossil fuel options in crunch time giving the perfect ground for high demand and price go sky rocket due to limited supply.
If we analyze natural gas imports by part of the world, two regions stand out as having the most out-of-region natural gas imports: Europe and Asia-Pacific. above chart shows that Europe's out-of region natural gas imports reached peaks in 2007 and 2010, after which they dipped. In recent years, Europe's imports have barely surpassed their prior peaks. Asia-Pacific's out-of-region imports have shown a far more consistent growth long-term growth pattern.
What all these means for your investment ?
if you have already invested into renewal energy it is better to hold , But it is good to picking up some of the beaten up stocks or ETFs when dust settles on other hand demand for Fossil fuel and companies into this business is good and many experts are predicting oil to reach 100$ .Check out our article discussing the same here .
Also Energy sector is been best performing sector till now in 2022 so it is not a bad idea to include some in your portfolio if you are not reading this late.